OnNovember 28, 2018, Wuzhong Real Estate Group successfully held the foundationceremony of a new residence in Taicang, Wuzhong Chaoyang Mansion. The ceremonywas opened by the dancing Golden Lion and loud drum music. Under the witness ofcompany leaders and guests, as well as the media in Suzhou, Shanghai andTaicang, another bright new star under the banner of Wuzhong Real Estate Grouphas opened gloriously.
As a new work of WuzhongReal Estate Group, the foundation ceremony of Wuzhong Chaoyang Mansionattracted great attention from the industry. Chairman Zhang Xiangrong,President Zeng Changyu and other management leaders of Wuzhong Real EstateGroup witnessed this important moment, together with more than 100 guests fromShanghai, Suzhou, Taicang and other major media and representatives of WuzhongReal Estate Cooperative Units.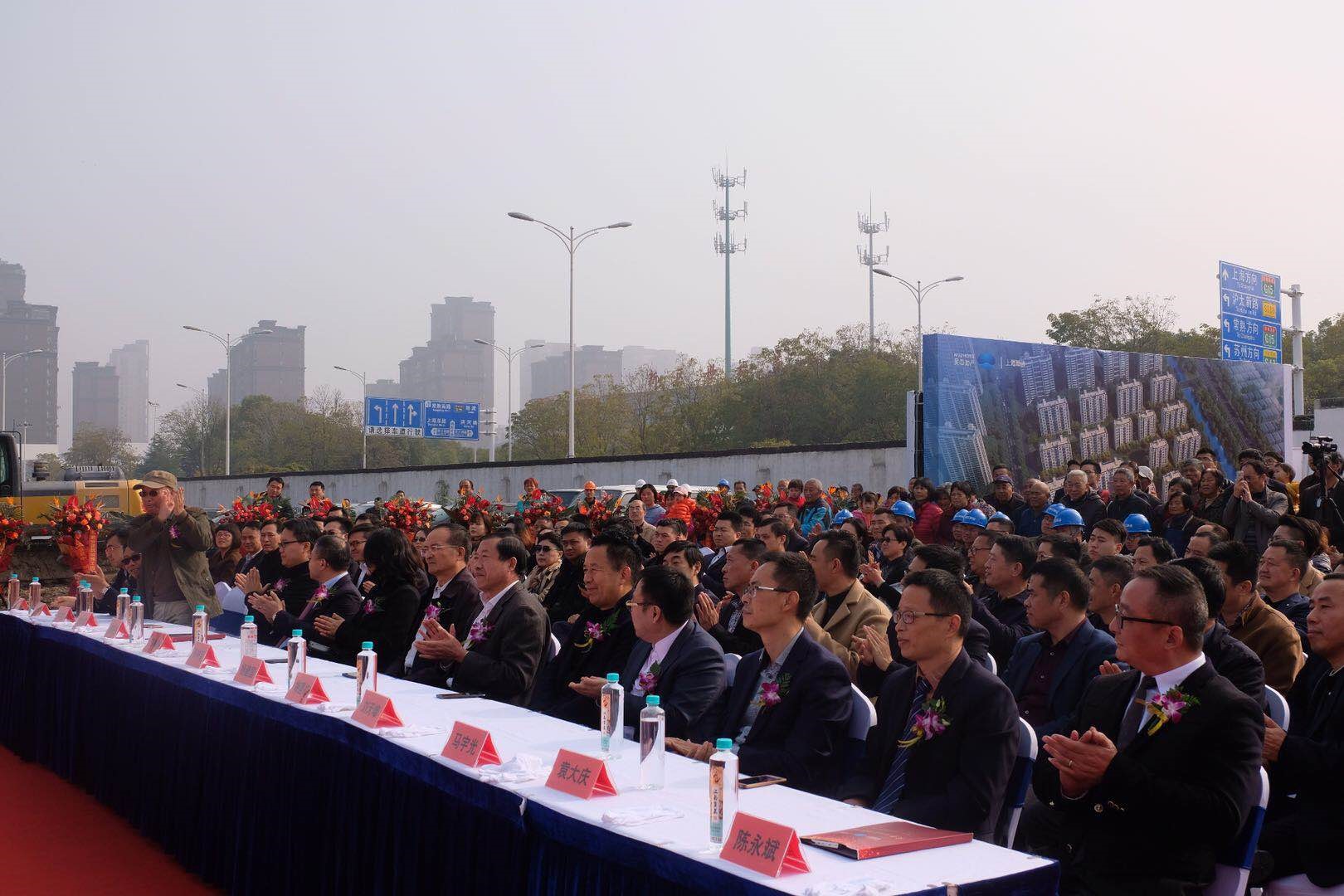 (The guests attended to the FoundationCeremony)
At the foudation ceremony,President Zeng Changyu pointed out in his speech that Wuzhong Real Estate Grouphas formed its own distinct corporate culture and product characteristics sinceits establishment over the 26 years. It not only contributes its strength tothe urbanization process and the improvement of living standards in China, butalso leaves behind classic architectural works in the rapidly developingcities. Wuzhong Chaoyang Mansion is the first project built by Wuzhong RealEstate Group in Taicang. It plays a decisive role in the future strategicdevelopment of Wuzhong Real Estate Group. Taicang has been a land of fish andrice since ancient times. It has outstanding people and rich cultural heritage.The land of Chaoyang project marks an important step in Wuzhong Real EstateGroup's strategic deployment around Shanghai. At the same time, it is also an importantlink to accelerate the realization of the strategic deployment of Wuzhong RealEstate Group around Shanghai.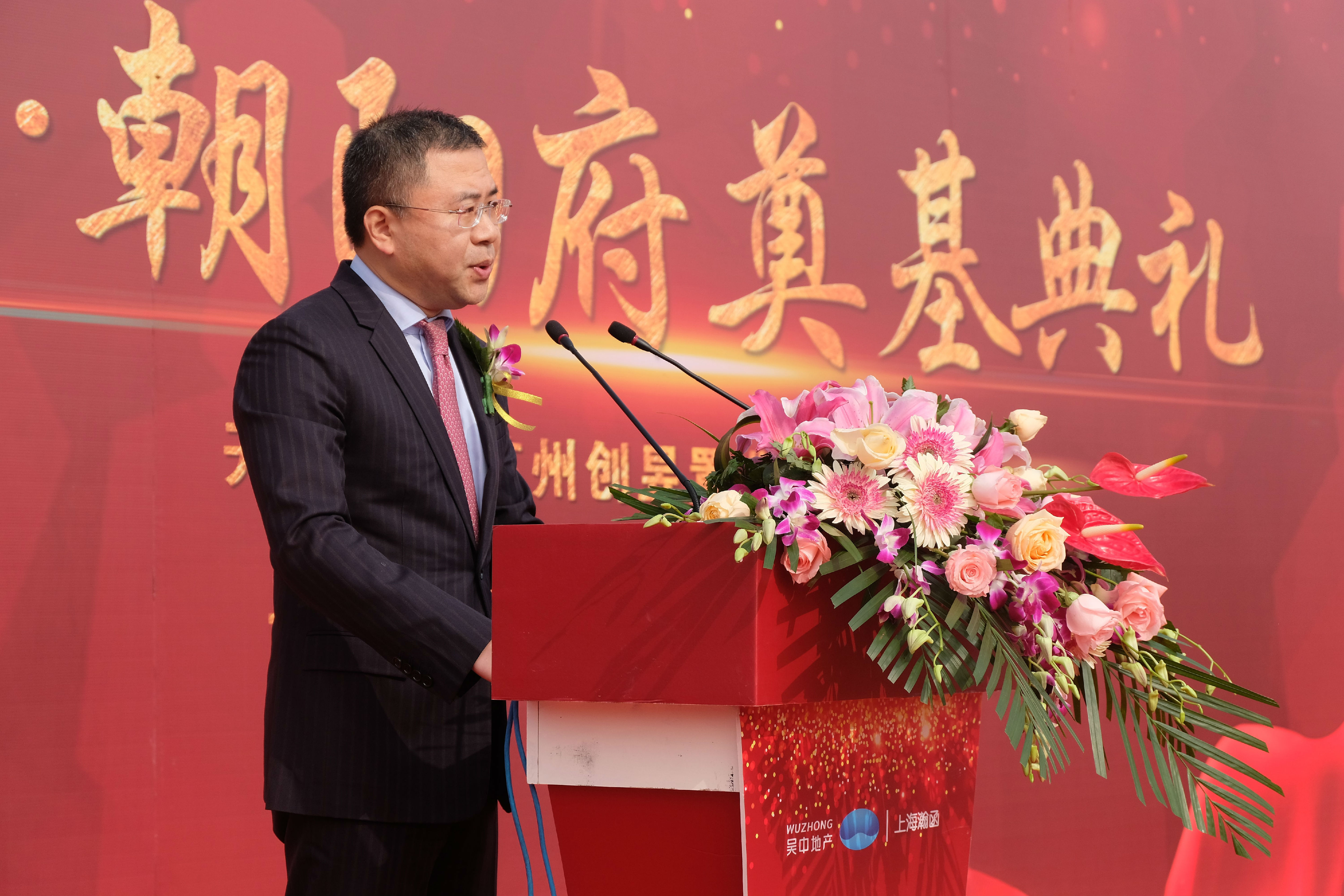 (Mr. Changyu Zeng, president of Wuzhong Real-estate Group, is makinga speech)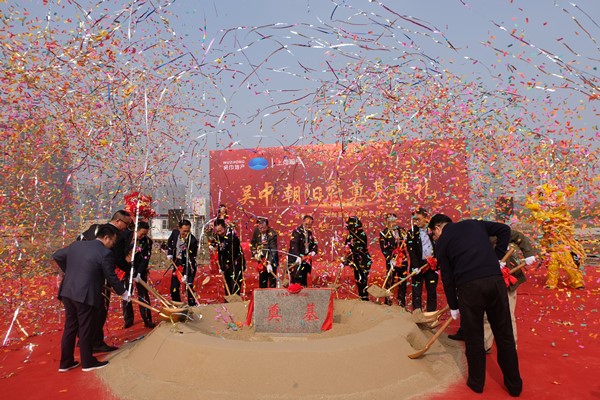 (Wuzhong·Chaoyang Mansion has successfulbase-building ceremony)
As a pioneer of LandscapeReal Estate company in Suzhou, Wuzhong Real Estate Group has always adhered tothe brand concept of "Building up Spirit of Chinese Architecture" formany years, relying on the cultural heritage of Gusu for thousands of years, byconstantly digging and combing Wu culture, the traditional literary thoughts of"Confucianism, Taoism and Zen" in China are searched for common amongculture, life and architecture. It inherits the philosophy and art of"etiquette, nature, meditation and tranquility" and draws lessonsfrom Chinese classical architecture, integrates and integrates them, anddevelops high-quality buildings that fit in with the local humanistic characteristics.Wuzhong Chaoyang Mansion is a sincerity work that Wuzhong Real Estate Group hasworked in Suzhou for many years, re-interpreted the new market environment,excavated the local living culture and life needs of Taicang, and endowed theproject with a new definition from a new level.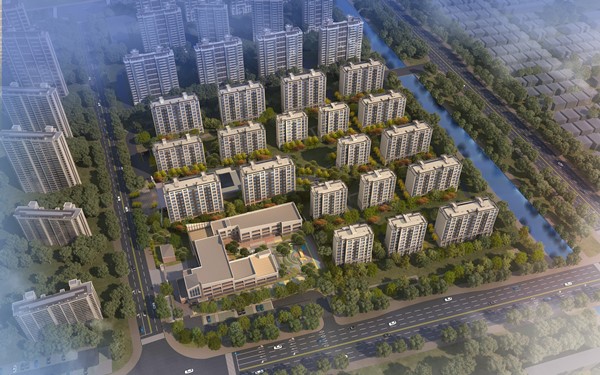 (Rendering pictures of Wuzhong ChaoyangMansion)
As a new upgrademasterpiece of Wuzhong Real Estate Group's "New Oriental" series,Wuzhong Chaoyang Mansion is located at the core of Taicang High-tech Zone, withmature supporting facilities,such as Wanda Plaza, TaicangGrand Theatre, Taicang Museum, Baolong Fupeng Hotel, Perry Hotel, Taicang FirstPeople's Hospital, banks and the Central Park, which is still under construction.
The total planning area ofWuzhong Chaoyangfu project is about 139,000 square meters, all of which are finelydecorated low-density villas. It is the first project of Wuzhong Real EstateGroup that combines the three characteristics of green construction, assemblystructure and sales of existing houses. In the near future, Wuzhong ChaoyangMansion will surely become another bright business card in Taicang City,bringing new experience of living for urban elites.
Wuzhong Real Estate Grouphas been working in Suzhou for 26 years. Its territory has expanded fromSuzhou, Changchun, Nantong, Jiaxing, Taicang and Changshu to Melbourne,Australia and Phnom Penh, Cambodia. In the process of continuousself-improvement, we have successively created such works as Taihu GoldenWaterfront, Shihu Tianxi Mansion, Orange County, Tianyue Mansion (Changchun),Wuzhong Ideal Garden (Changchun), Evergreen Garden (Melbourne) and so on. Now,Wuzhong Real Estate Group's another masterpiece in Taicang, Wuzhong ChaoyangMansion, is about to rise. Wuzhong Real Estate will continue to adhere to thedevelopment principle of "a buildingmust be exquisite architecture", adhere to the service concept of"quality tree brand", build a reassuring project with a sense ofresponsibility, and develop the qualified residence determinedly. We will developthe excellent projects in return for the love of customers.
Over the 26 year's steady development, WuzhongReal-estate Group not only has realized the brand leap, but also strives toinnovate based on the concept of 'building up the spirits of ChineseArchitecture'. It is believed that Wuzhong Real Estate Group will continue tocarry forward excellent corporate culture in the future with honesty andstability. Strong work style, open attitude and innovative spirit, to createhigh-quality products for customers.